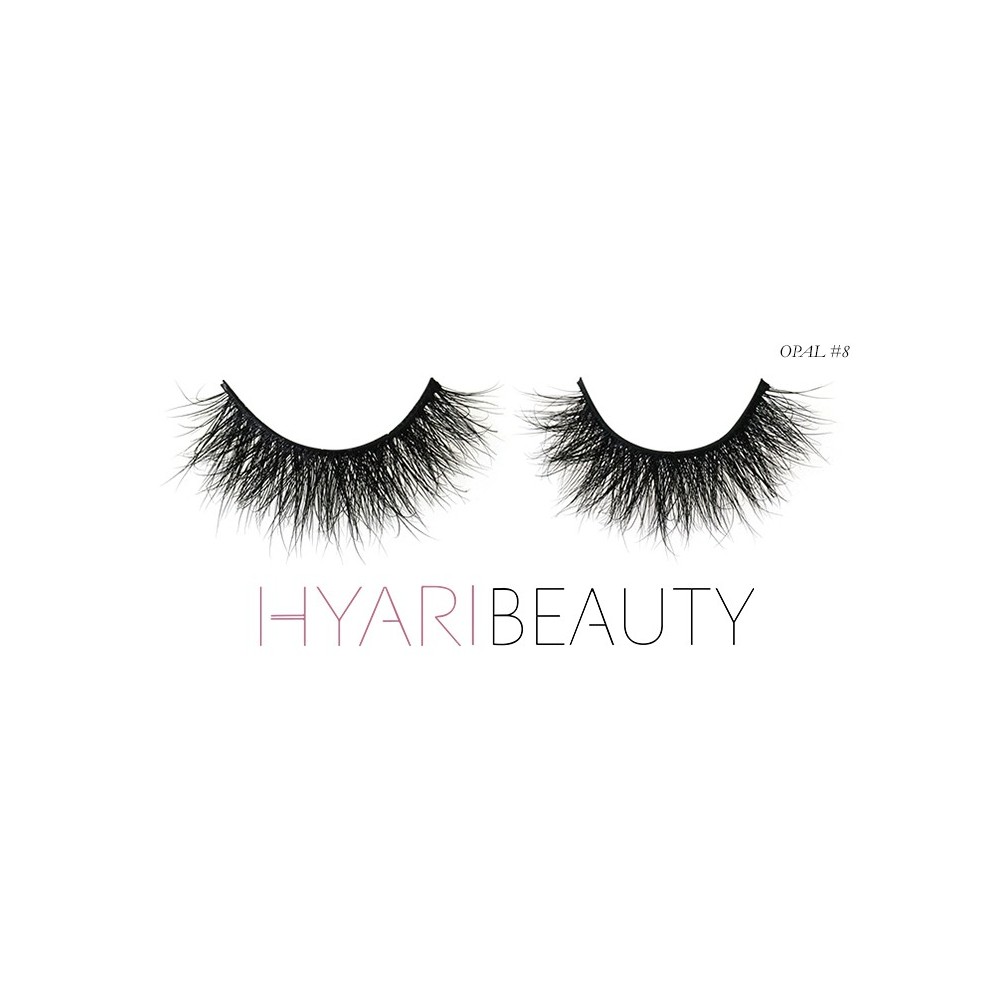  
OPAL - Premium 3D MINK Lashes - False Eyelashes from Mink / 100% natural Mink Hair
HYARI® 3D Mink Lashes are eyelashes of the highest premium quality.
Natural and feathery eyelashes for an elegant and exclusive look.
Through different length Mink hair in 3D design, you get effortlessly a beautiful, natural look. The extremely fine natural Mink hair together make for a voluminous look that makes the eyes look bigger. Be ready for many compliments!
Product features:
Easy to fix
Suitable for all eye shapes
With proper care, eyelashes can be use up to 25 times
Contact lens friendly
Material:
100% natural premium Mink Hair
Lenght:
1,5cm
Our eyelashes are energized together with gemstones to load the positive energy on the eyelashes. The Opal stands for joie de vivre, creativity and serenity. In addition, it can release blockages and positively influence the energy flow. The Opal is considered a pick-me-up and emotion-raising. The matching gemstone you can find in the areaEdelsteine & Kristalle erwerben. 
The HYARI-BEAUTY Mink Lashes accentuate their eyes and give a delicate frame and a sensual look full of depth and definition
The fine mink-real hairs create a special natural look and promise due to the low weight a silky-soft wearing feeling.
The dense eyelash texture with high-quality fibers gives volume and extra fullness.
Each premium box contains a few eyelashes - eyelash glue is not included
7 other products in the same category:
Customers who bought this product also bought: